October 2022 - May 2023
LIFE AND DEATH IN THE RURAL WORLD OF THE PUNIC AYBSHM
Rural necropolises of the Punic Ibiza are the basis of the current knowledge about the colonization process experienced by the island between the 5th and 3rd centuries BC. During this period, the gradual occupation of prime locations took place for farming and stockbreeding purposes in order to supply the growing population with the produce they needed.
The Sociedad Arqueológica Ebusitana (S.A.E) was first to excavate rural necropolises between 1903 and 1907 ultimately aiming at recovering objects. They focused on the urban necropolis, namely Puig des Molins, the richest and most accessible, but they also excavate Sa Barda, Can Frare Verd, Cap des Salt and Ses Torres, being these rural necropolis distributed by diverse points of the island.
From 1910 onwards archaeology in Ibiza was faced with the dilema posed by the dissemination of finds made on the island and the lack of legal protection of the local heritage which attracted the interest of antique dealers and archaeologists. In these circumstances Carlos Román upon becoming the director of the Archaeological Museum strived to prevent further material from leaving the island and was granted permission and funding to undertake systematic excavations.
Roman exclusively excavated the necropolis of the rural settlements, registering which pieces appeared in each tomb, which has allowed the recomposition of most of the grave goods. When Carlos Roman regained permission to excavate in Puig des Molins, he abandoned the rural necropolises, and since then work in the Ebusitan countryside has been limited to emergency interventions resulting from accidental finds such as those produced in Can Català, Can Portes des Jurat, Can Marines, Ca n'Eloi, Can Toni Reiet, Pla des Jondal and, only in the case of Can Pep des Ferrer, it is due to an archaeological control in a work.
In this temporary exhibition, the Archaeological Museum of Ibiza and Formentera (MAEF) recovers a representative sample of the most relevant materials from the rural Punic necropolises of Ibiza, as well as the anthropological studies carried out to date.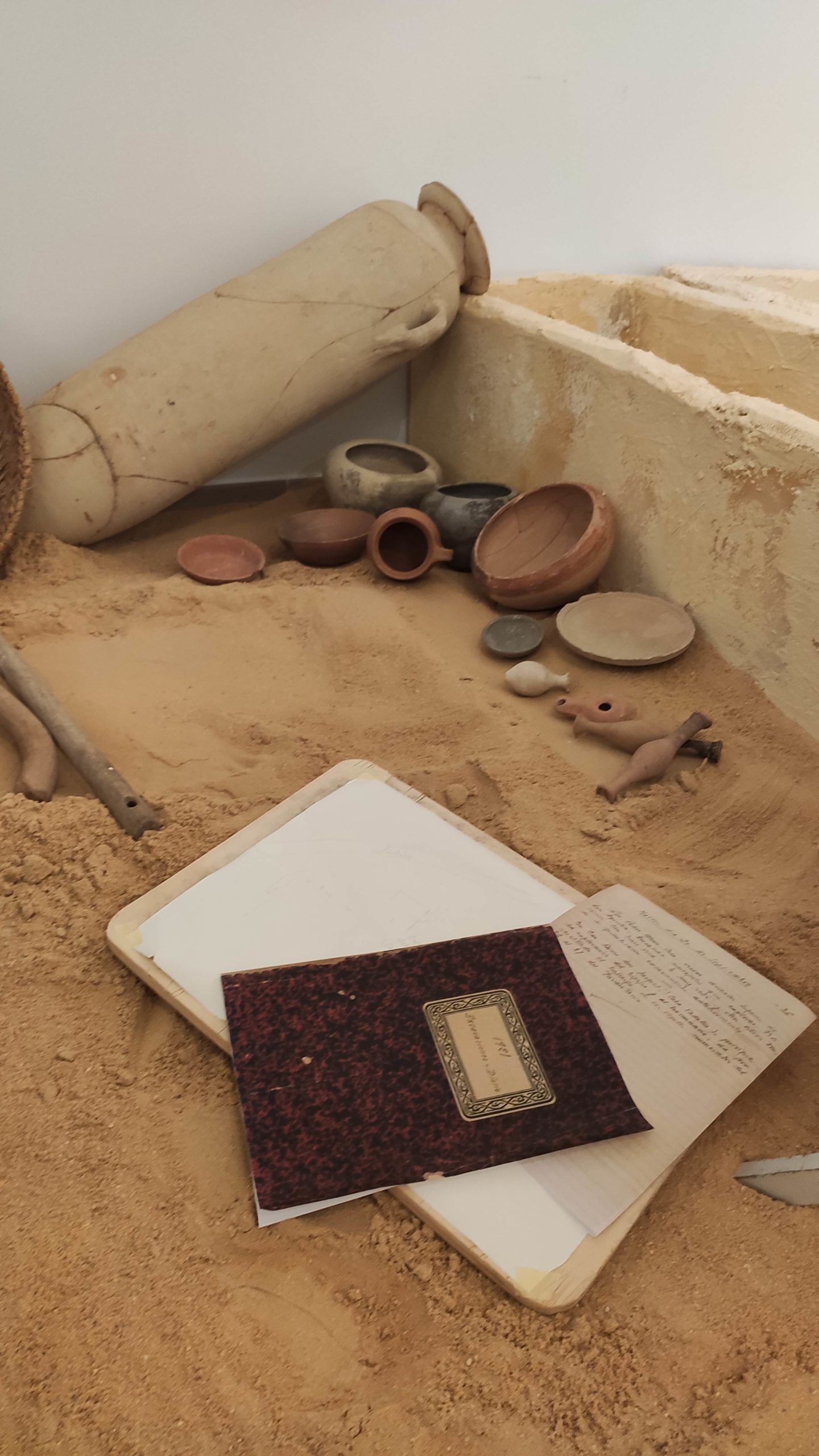 18 May 2016 - 22 January 2017

El Departamento de Didáctica del MAEF se caracteriza por su dinamismo y compromiso con las técnicas de enseñanza, y es una de las secciones que nos define, dentro de nuestro programa cultural.

Más info

3 December 2018 - 5 January 2019

Ésta es la historia de una promesa no cumplida, la que hizo aquel maestro a sus alumnos burgaleses. Les prometió visitar el mar el verano de 1936.

Más info